NM Hack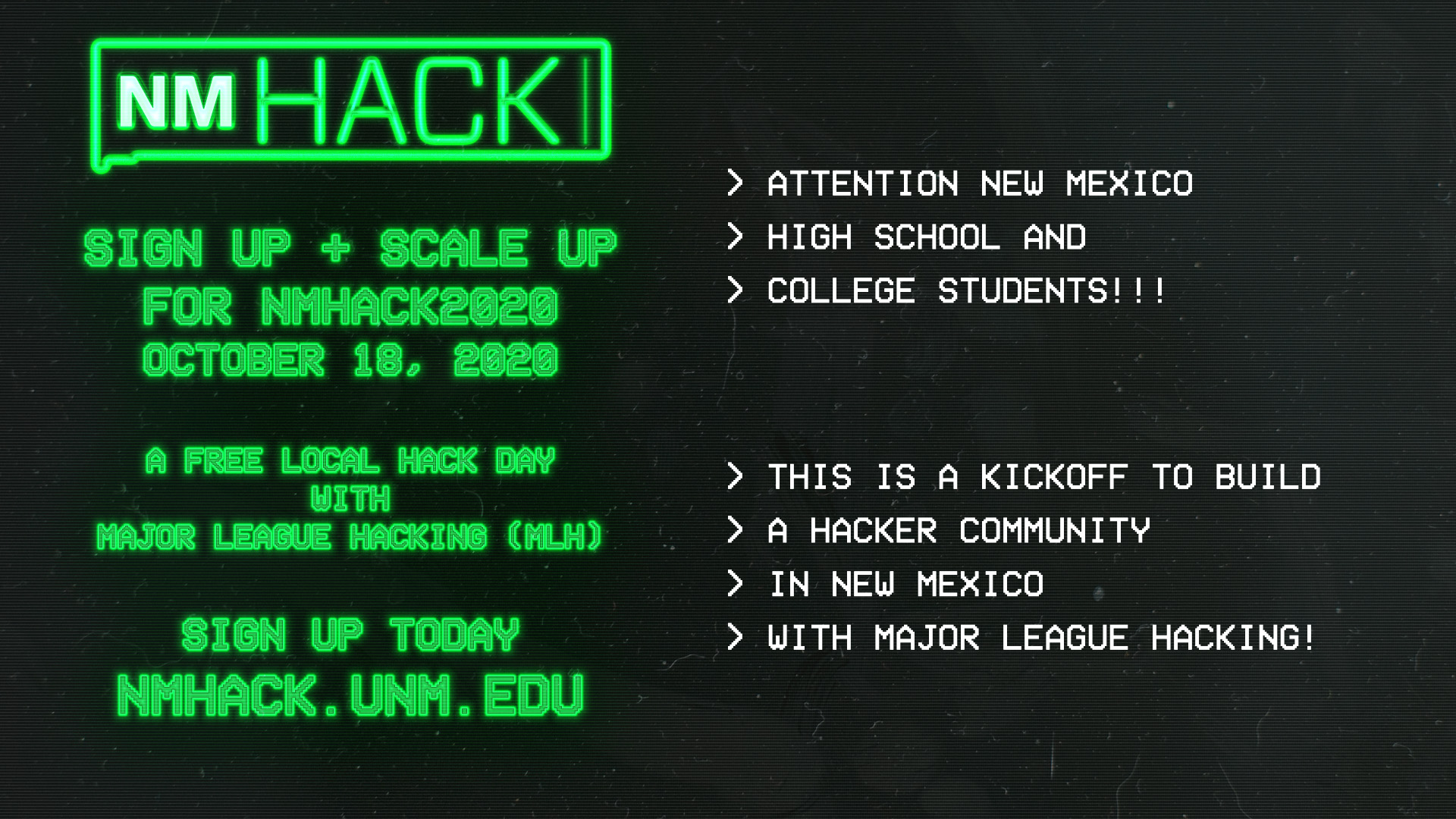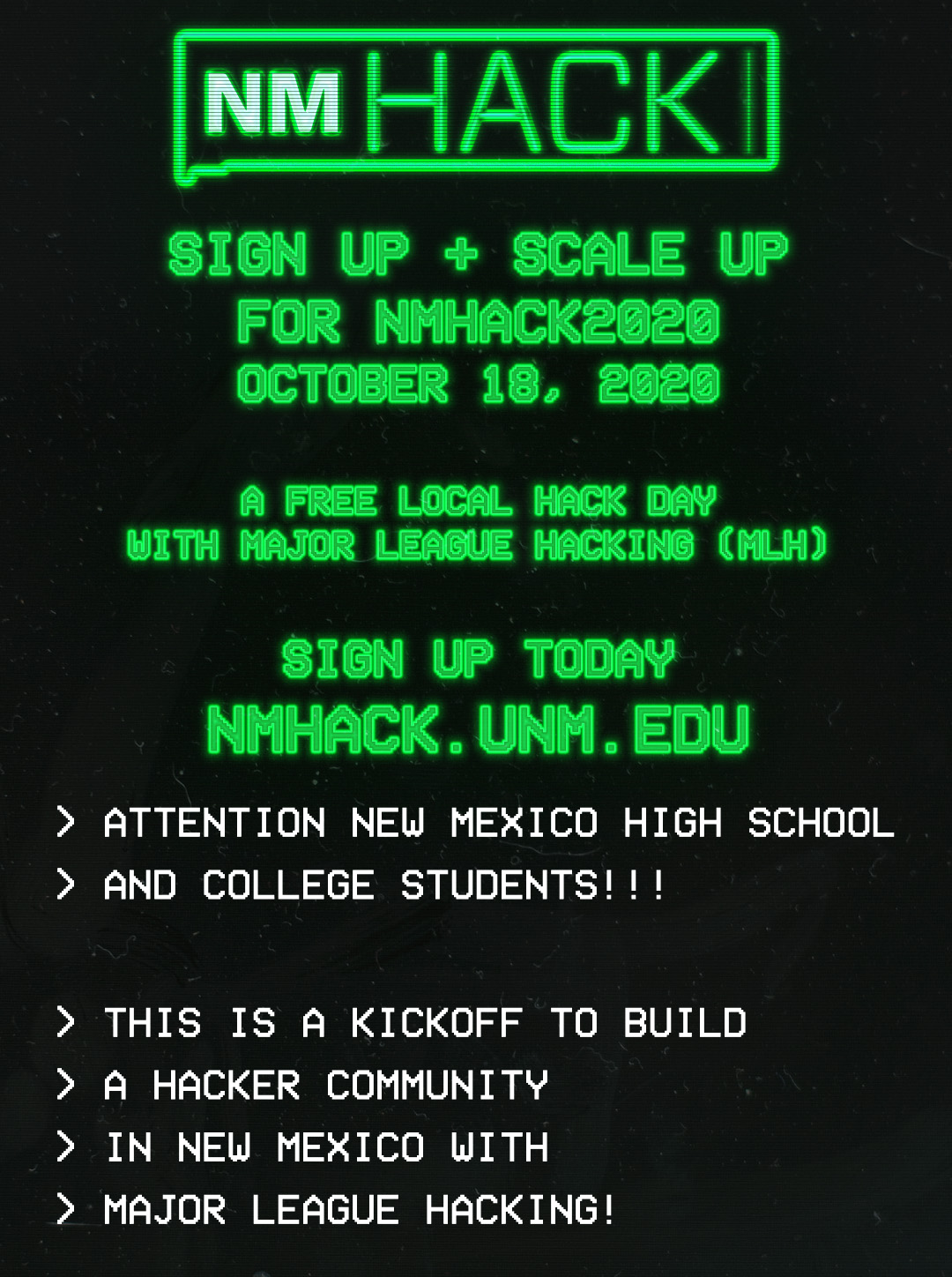 Save the Date — October 18, 2020
Save the date for New Mexico's first ever statewide virtual hackathon — NMHack2020!
NMHack2020 is a virtual event for teams of NM high school students who will be matched with university mentors. These teams will LEARN great tech skills together as they tackle interesting projects. Simultaneously, they will be part of a local NMHack2020 event that is part of a larger, global hackathon hosted by Major League Hacking (www.mlh.io).
What is a Hackathon?
Hackathons are events bring groups together to learn new tech skills, share ideas and create community all while focused on building amazing projects.
LEARN.BUILD.SHARE.
If any of these approaches to computer science are of interest, you should join our first ever statewide NMHack2020!
NMHack2020 is For
Teams from NM high schools that don't have any experience in hackathons and are pretty new to coding and computer science. Curiosity, creativity and persistence are the only pre-reqs.
University mentors that have some coding experience and are willing to work with high school students to help inspire them and build their confidence.
Schools in targeted are areas of NM that would like to introduce their students to the power of computer science through an intense and fun event.
What is Needed
A diverse team that can have fun while learning and collaborates on open-ended, creative projects. Co-ed groups are encouraged!
Access to a computer and good internet (ideally teammates can be nearby but socially distanced, like in shouting distance to share the fun and excitement). Lots of libraries, government buildings and schools have opened their internet access. Be creative in how you'll get connected. Or come to UNM's campus and we'll get you connected!
A teacher willing to help you the team get organized and share information with the team.
NMHack2020 is for high school students in NM that have little or no prior experience with coding but are curious and want to try it out.
---
NMHack2020 is for undergrad mentors that are willing to share their passion and knowledge for tech with HS students.
More Information
NMHack2020 is an event that is being organized by a group of organizations who are committed to expanding access to computer science and building the tech economy of tomorrow.
For questions, please email itevents@unm.edu.